Manual Insulating Glass Silicone Extruder Sealing Machine
Main feature
1. The main components of the pneumatic glue machine (including A, B component glue pump, glue gun and safety valve) are imported from South Korea or heat-treated with high-strength high-quality stainless steel. The reliability and durability of the machine are greatly improved. improve.
2. The machine's curing agent system is completely closed to prevent the agent from being exposed to the air and solidifying.
3. Ensure the flow stability of the glue and improve the mixing effect. The system is also equipped with a pipeline overload protection device to make it safer to operate.
4. The high pressure valves of the A, B component pumps and proportional pumps are made of ground special alloy.
5. Special and convenient mixing device to ensure high-precision mixing performance.
6. It adopts the internationally-used fixed reciprocating mixer with specially designed needle valve for excellent mixing effect. The dispensing nozzle is made of elastic special material, and the production of the insulating glass is more convenient and simple and generous.
7. The imported glue gun has reliable sealing performance.
8. The machine can be used to apply two-component polysulfide or silicone glue.
Main technical parameter
| | |
| --- | --- |
| Mix rate | 6:1~14:1 changeable |
| Max. amount of extruded glue | 4L/min |
| Pump A platen diameter | 50 gallon(190L) φ570mm |
| Pump B platen diameter | 5 gallon (20L) φ280mm |
| Max. air consumption | 0.8 CBM/min |
| Max. extruding pressure | 19Mpa |
| Air pressure admission | 0.5~0.8Mpa |
| Overall dimensions | 1100 x 950 x 1630mm |

Detail Photos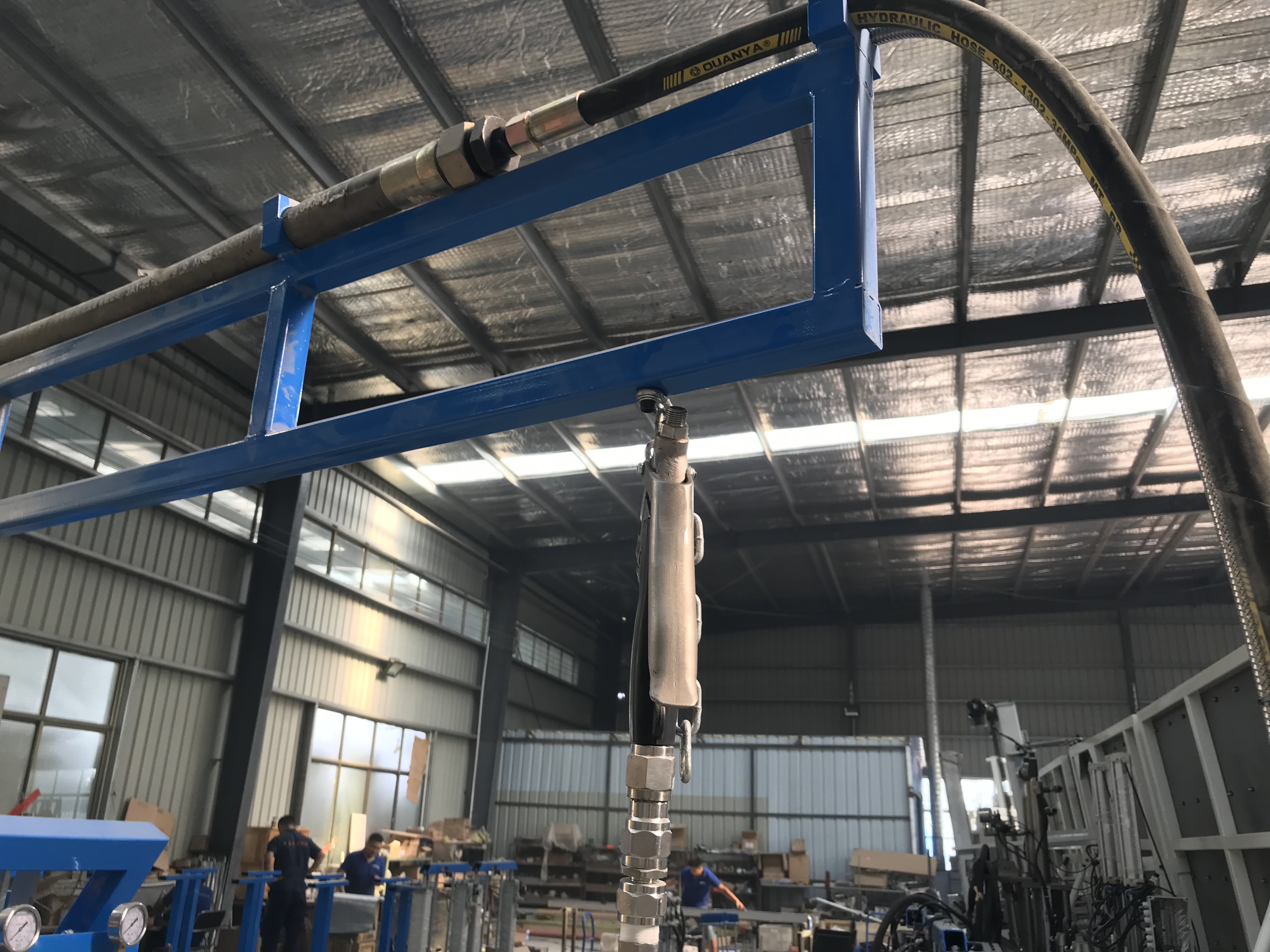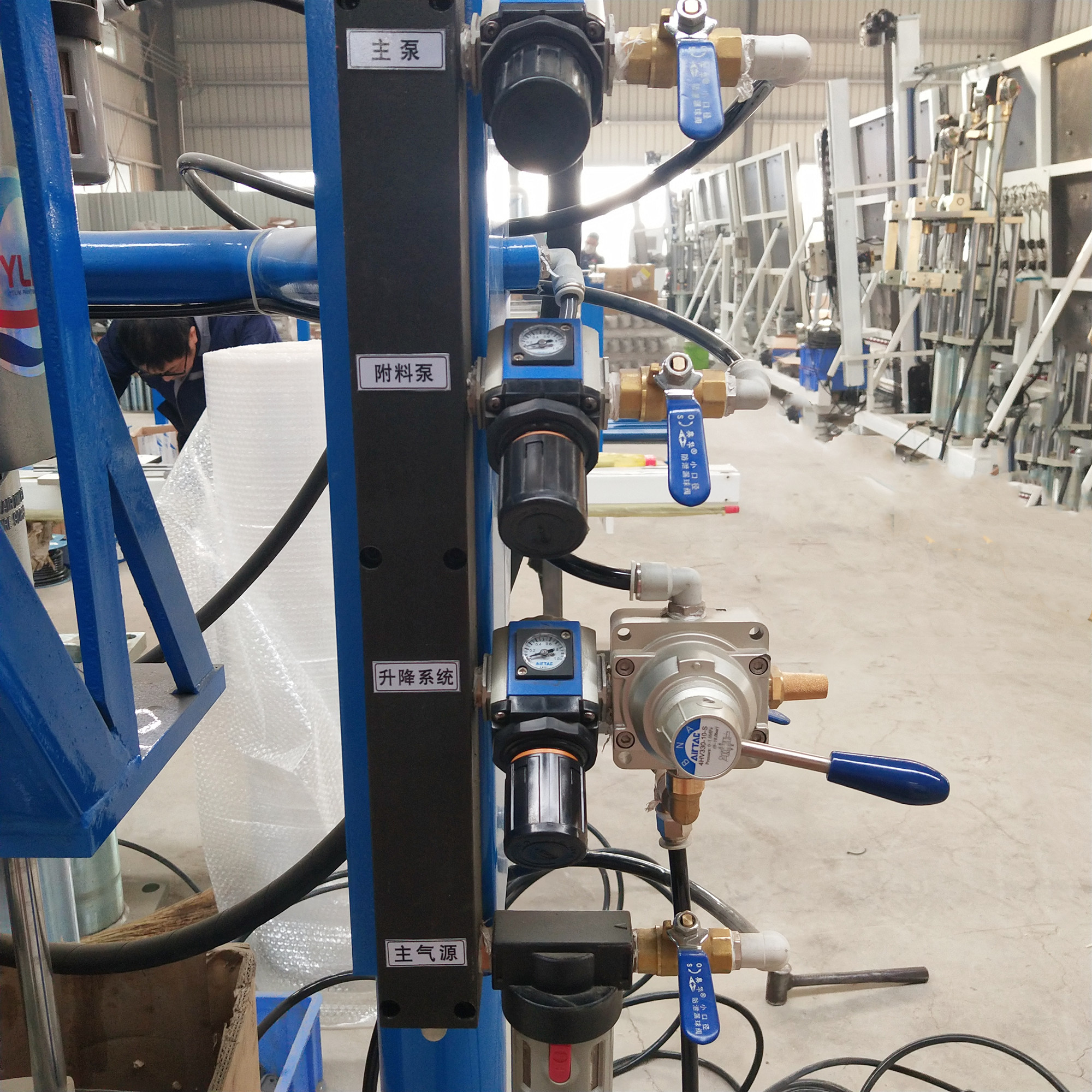 Our related products:
CNC Vertical Glass Drilling and Milling Machine
Vertical Auto Gas Filling Production Line